Chandor Gardens Foundation
The focus of the Chandor Gardens Foundation is to preserve the heritage of the Gardens and work with the City of Weatherford to further develop the Chandor property, in keeping with Douglas Chandor's artistic vision.
Douglas Chandor was one of the great portrait artists of the 20th Century. Five of his paintings are on display in the Smithsonian's National Portrait Gallery. His portrait of Eleanor Roosevelt is displayed in the White House, and his coronation portrait of Her Majesty, Queen Elizabeth II, graces the British Embassy in Washington, DC.
His passion for gardening and his artistry intertwined to be beautifully expressed in the gardens he created and named White Shadows. After the untimely death of Douglas in 1953, his wife, Ina, paid tribute to him by changing the name to Chandor Gardens.
Today, Chandor Gardens is a destination unto itself. It is the location of joyous events, memory-making occasions, and pleasant wanderings.
---
FEATURED FUNDRAISING PROJECTS:
Steinway & Sons Model M Chippendale Style Piano for Chandor Gardens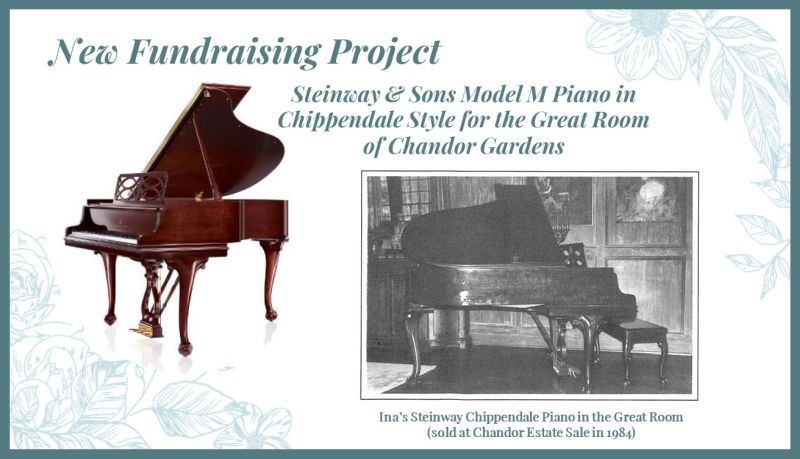 We are excited to announce our newest fundraising project, as of May 2023 we are now activily raising funds to purchase a Steinway & Sons Model M Chippendale style piano for the studio/great room at Chandor Gardens.
The fundraising goal for this project is $50,000 and includes; a used Steinway & Sons Model M Chippendale piano, matching Chippendale piano bench, spider dolly, and establishment of a fund for regular Steinway & Sons certified tuning.
Current Fundraising Progress: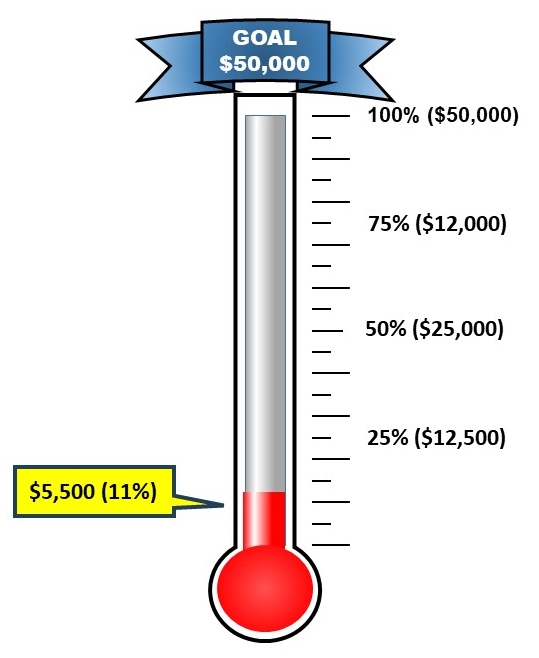 For more details about this project: CLICK HERE
To Make a Donation: CLICK HERE
Bronze Portrait Bust of Douglas Chandor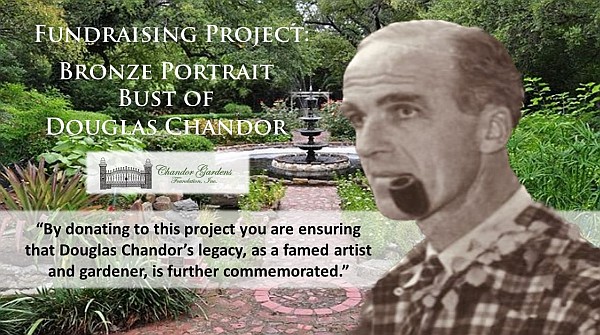 We are thrilled that, as of April 1, 2023, the required funds have been raised for this project, and we have commissioned Fort Worth sculptor Michael Pavlovsky to undertake this life-sized bronze portrait bust of the famed portrait artist and gardener Douglas Chandor (1897– 1953).

We anticipate the this bronze portrait bust will be completed and installed at Chandor Gardens in late 2023 or early 2024.
Thank you so very much to all those who donated to this fundraising project.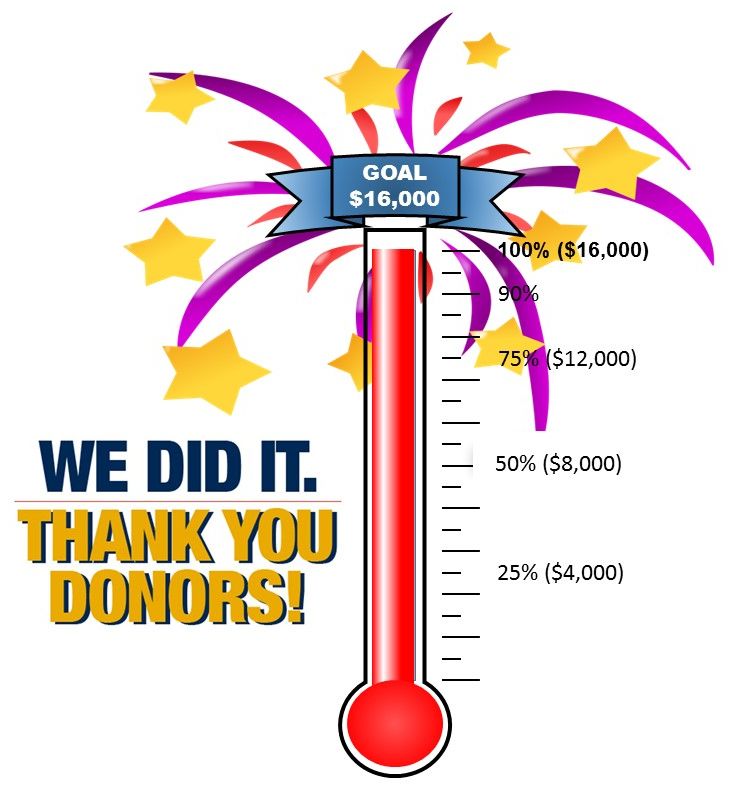 For More Details About This Project - CLICK HERE
UPCOMING FEATURED FOUNDATION & FRIENDS EVENTS:
Chandor Gardens Foundation & Friends Christmas Party @ Chandor Gardens - December 7, 2023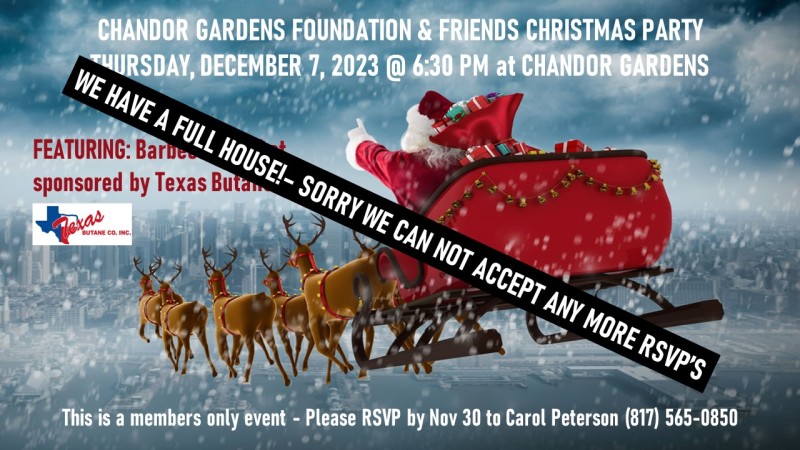 Friends of Chandor Gardens Members please accept this as your invitation to attend the annual Chandor Gardens Foundation & Friends Christmas Party, the evening of December 7, 2023 at 6:30 pm.
The evening includes Texas barbecue brisket (brisket donated and barbecued by Texas Butane Co Inc.) with traditional sides and finished off with blue ribbon peach dessert. Wine and beer will be provided as well.
This is a chance to get to know fellow members a little better while enjoying the beautiful Christmas decorations around the Chandor house.
This is also an opportunity to celebrate all that we have accomplished in 2023, to say Thank-you to all of those who have volunteered and supported the mission of the organization, and to look forward to 2024 plans and goals.
IMPORTANT NOTE: Effective Nov 29 at 1:00 PM we had to stop accepting any further RSVP's as we had reached the capacity limit for the house. For those of you who submitted your RSVP prior to this date and time we look forward to seeing you on Dec 7.
,
Chandor Home on PCHS 40th Annual Candlelight Tour of Homes - December 9, 2023 from 10:00 AM to 6:00 PM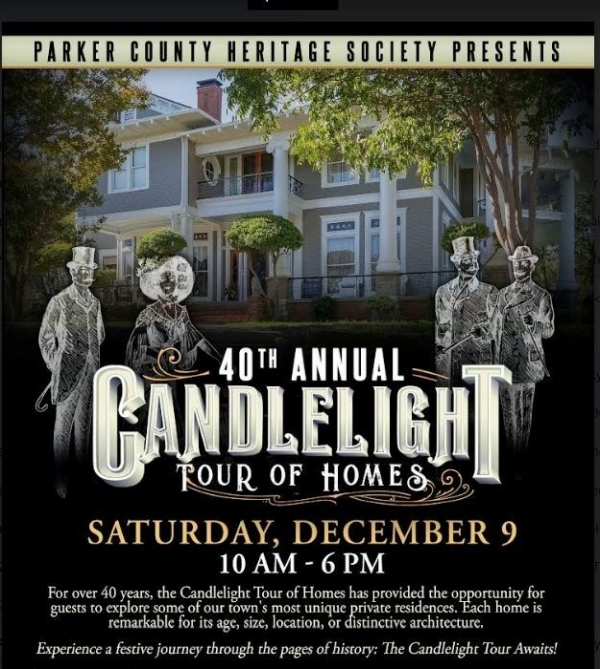 We are so excited that the Chandor House @ Chandor Gardens is on the Parker County Heritage Society's "40th Annual Candlelight Tour of Homes". This is your opportunity to see inside the stunning Chandor house, with docents available to provide insight about the various details of the home.
See the house beautifully decked out in its holiday finery while period Christmas music plays in the background
Enjoy light refreshments provided by Chandor Gardens Foundation & Friends.
Santa will be visiting for photos from 1:00 pm to 5:00 pm.
For more details about the 40th Annual Candlelight Tour of Homes and to purchase tickets: CLICK HERE
Follow us on Facebook to keep in touch with our Chandor Gardens Foundation community.
For more information about any of our featured events please call 682-268-0102.
---