Chandor Gardens Foundation
The focus of the Chandor Gardens Foundation is to preserve the heritage of the Gardens and work with the City of Weatherford to further develop the Chandor property, in keeping with Douglas Chandor's artistic vision.
Douglas Chandor was one of the great portrait artists of the 20th Century. Five of his paintings are on display in the Smithsonian's National Portrait Gallery. His portrait of Eleanor Roosevelt is displayed in the White House, and his coronation portrait of Her Majesty, Queen Elizabeth II, graces the British Embassy in Washington, DC.
His passion for gardening and his artistry intertwined to be beautifully expressed in the gardens he created and named White Shadows. After the untimely death of Douglas in 1953, his wife, Ina, paid tribute to him by changing the name to Chandor Gardens.
Today, Chandor Gardens is a destination unto itself. It is the location of joyous events, memory-making occasions, and pleasant wanderings.
---
FEATURED FUNDRAISING PROJECT:
Bronze Portrait Bust of Douglas Chandor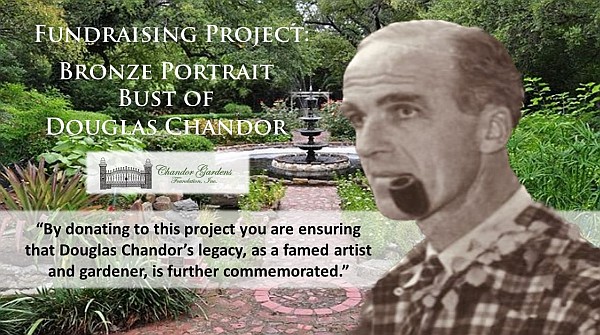 Chandor Gardens Foundation Inc. & Friends of Chandor Gardens are fundraising and seeking donations to commission a life-sized bronze portrait bust of the famed portrait artist and gardener Douglas Chandor (1897– 1953), by Fort Worth sculptor Michael Pavlovsky.
Current fundraising status of this project: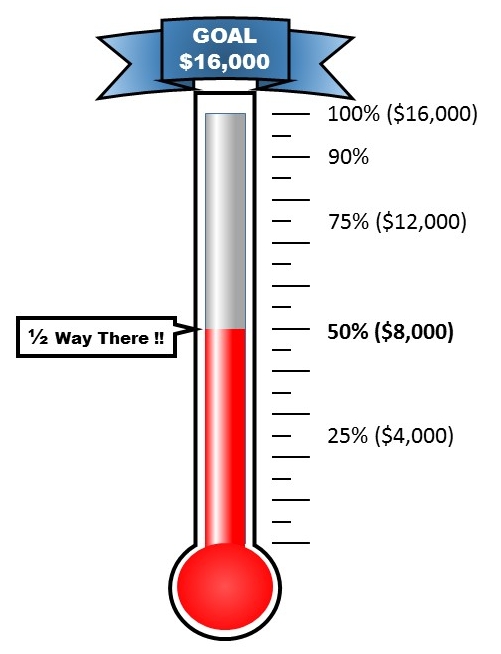 For More Details About This Project - CLICK HERE
UPCOMING FEATURED FOUNDATION & FRIENDS EVENTS:
Friends of Chandor Gardens Activity: "Baskerville" on Feb 19 @ Theater of The Square @ 2:00PM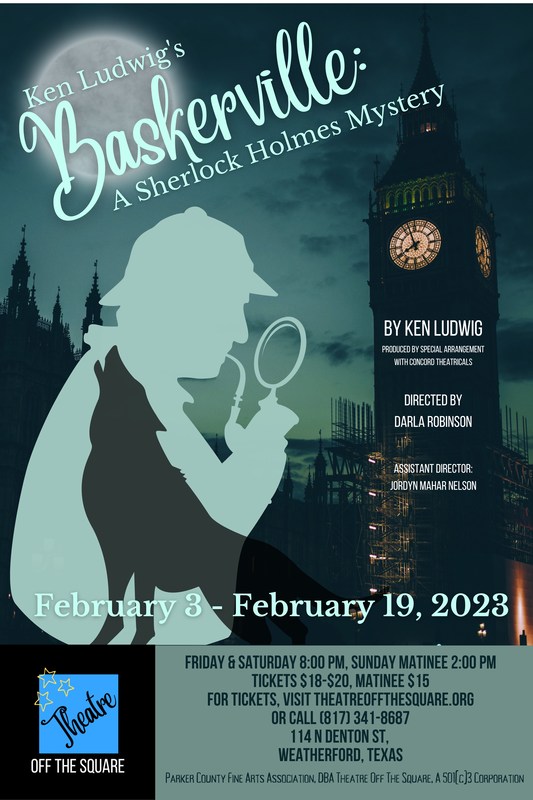 The Friends of Chandor Gardens are planning to attend the 2:00 P.M. Matinee at Theatre Off the Square play "Baskerville" as a Friends of Chandor Gardens activity on Sunday February 19th.
A group of seats will be reserved for us so we can sit together as a group. Tickets are $14.00, if we have10 or more in attendance. We will need to know a head of time those who are intending to attend so that we have an idea of the number of seats to reserve. If you are interested in attending this event please let Ann Geer know by January 31, 2023 at: or text 817-304-0054
Then on the day of play please arrive a little early at the theater and go to the Box Office. Advise that you are with Friends of Chandor Gardens so that you will be charged the reduced group ticket price pf $14 and are seated in the Friends of Chandor Gardens section of the theater.
Follow us on Facebook to keep in touch with our Chandor Gardens Foundation community.
For more information about any of our featured events please call 682-268-0102.
---