Your active participation as a member of the Friends of Chandor Gardens puts you in the unique position to shape the development of arts and culture in the City of Weatherford, Parker County, and the western Metroplex for years to come. Parker County and Weatherford are growing rapidly. People want cultural outlets for their children and opportunities for personal growth. What better legacy can you leave than to serve with the founding organization that furthers Douglas Chandor's vision to bring inspirational enrichment through the arts to the denizens of his adopted home.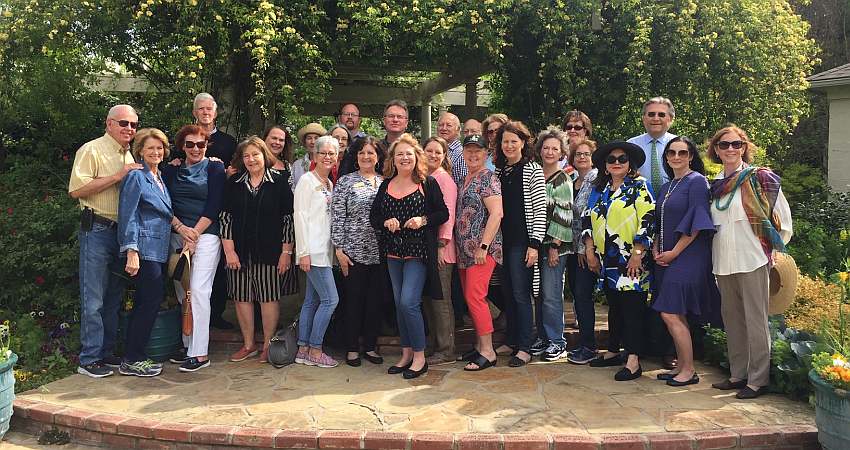 Become a Member of the Friends of Chandor Gardens Today
Membership Options
Individual - $25
Couple - $35
Note: Members can also purchase Friends of Chandor Gardens magnetic name badges for $12.
Membership Benefits
Annual pass to the gardens: Individual - 1 pass, Couple - 2 passes
Access to educational programs
Invitation to member only events
The Role of the Friends of Chandor Gardens
Annual membership fee goes to support fundraising and promotional events held throughout the year.
Members raise awareness of Chandor Gardens throughout the community. Encourage friends, neighbors and family to attend events or just come and enjoy the gardens.
Members support the fundraising and promotional events by volunteering at events, as well as by actively participating on event planning committees if so interested. It is a great opportunity to work with like-minded people in the community and make new friends.
Click the highlighted buttons below to purchase memberships or badges:
After purchasing a membership you will have the opportunity to also purchase name badges. Name badges may also be purchased separately (below).
Friends of Chandor Gardens Name Badges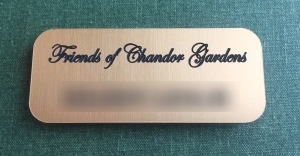 Badges are 1.25" x 3", plastic, with a gold background, and black engraved lettering.
Names are printed in upper case letters and come with a magnetic back unless specified. Note: People with pacemakers need to order the badge with a pin.
Cost is $12 per badge.
Ordered badges will be available for pick up at Friends Meetings. See the calendar for future Friends meeting dates.
---
Have Questions?
For more information, please call 682-268-0102.